Summon Skeleton/Zombie Necromancer Build Guide (PoE Blight 3.8)
Build Introduction
Here we are going to take a look at a very simple, yet effective summoner build that uses ###item:summon-skeleton### as its main source of a damage. The build is a great league starter due to it's low item cost and how easy it is to level up. This might not be the strongest summoner build, but it certainly is one of the fastest, due to the fact we will be using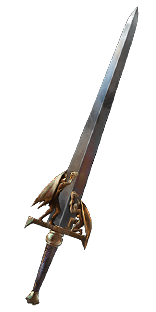 Queen's Escape. We will also have

Raise Zombie which will act mainly as meat shields and will also provide us with some nice damage. We will also be supporting our minions with auras and curses.
Pros & Cons
Pros
+ Great boss killer
+ Most of the gear is cheap
+ High clear speed
+ Good league starter
+ Easy to level up
Cons
- Fairly squishy
- Depends on Minion AI
Playstyle
The playstyle of the build is actually pretty simple. We will just stay in the backline and let our minions do the hard work for us, while our main goal will be to support them. The way we are going to do that is by using

Flesh Offering (with

Desecrate on bosses). Also we will be cursing the enemies with

Vulnerability and provide our minions with

Hatred. We will keep ourselves away from danger as much as possible by avoiding the enemy attacks and using

Flame Dash.
Passive tree
Early Game
Mid Game
End Game Passive Tree
Ascendancy – Necromancer
Normal Lab – Mindless Aggression
Mindless Aggression will make our leveling a lot easier as it gives us pretty much everything we need for our Minions.
Cruel Lab – Bone Barrier
Next we will pick Bone Barrier from the Cruel Lab mainly for defenses.
Merciless Lab – Unnatural Strength
Unnatural Strength will further increase the damage potential of our Minions.
Eternal Lab – Commander of Darkness
From the Eternal Lab we will pick Commander of Darkness
Gem Links
Summon Skeleton (6-Link)
Note: Against tougher bosses, always change

Melee Splash Support for

Maim Support.
Raise Zombie (6-Link)
Flesh Offering / Desecrate / Flame Dash (4-link)
The main reason we are linking these tree together is to take advantage of

Faster Casting Support, so the links should be like this:
Hatred / Haste (3-link)
Hatred
Generosity Support
Vaal Haste
Vulnerability (4-link)
Other Gems
These gems do not need to be linked.
Summon Carrion Golem
Note: You can also use

Clarity if you feel like you need the extra mana.
Bandits & Pantheon
Bandits
Kill them all.
Pantheon
Major God
For a major god, the best one is Soul of Lunaris for the extra damage reduction.
Minor God
For a minor god, the best one is Soul of Tukohama as, it would reduce physical damage taken while stationary.
Gear / Items
Weapon
A 6-linked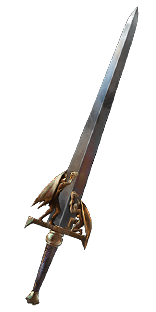 Queen's Escape is hands down the best weapon for this build. This is the most expensive part of our build, but it is not mandatory to begin with a 6-linked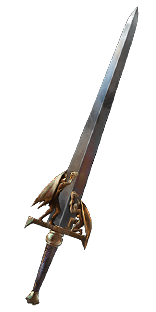 Queen's Escape. You can start with a 4-5 linked one.
Helmet
The best option is a Rare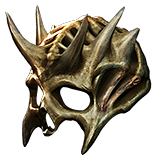 Bone Helmet with these stats:
+ % total Resistances (until capped)
+ % to maximum life
+ % increased Maximum Life
Note: The best enchant from the Uber Lab is "Skeletons deal 40% increased Damage". You should ideally search for a bone helmet with this enchant.
Body Armour
A good rare body armour with the following stats will do the trick :
+ % total Resistances (until capped)
+ % to maximum life
+ % increased Maximum Life
+ to Dexterity (if needed)
Note : The new legendary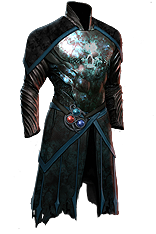 Rotting Legion is also a great option.
Gloves
For gloves, the best in slot are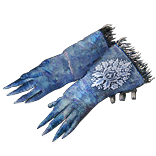 Grip of the Council . Also you can always go with Rare Gloves and look for the following stats:
+ % total Resistances (until capped)
+ % to maximum Life
+ % increased Maximum Life
Belt
A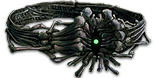 Stygian Vise Rare belt is the best option here.
+ % total Resistances (until capped)
+ % to maximum Life
Boots
Just a regular rare boots are the best in slot with the following stats:
+ % total Resistances (until capped)
+ % to maximum Life
+ % Movement speed increase
Note: Recommended enchant from the Lab here would be "Movement Speed increase if not struck recently".
Rings
Rare rings with the following stats are best in slot :
+ % total Resistances (until capped)
+ % to maximum Life
+ to Dexterity (if needed)
Amulet

Sidhebreath is a very good option here, but if you feel it lacking you can also go with a rare amulet with the following stats:
+ % total Resistances (until capped)
+ total Dexterity (if needed)
+ % to maximum Life
Jewels
We are going to prioritize Abyssal Jewels over regular ones, and make sure they have the following stats:
+ % Increased Maximum Life
+ % increased Minion Damage if you've used a Minion Skill Recently
+ % Increased Minion Damage
+ % Increased Minion Life
+ to Dexterity (if needed)
Note: A good unique jewels to consider, but not mandatory is a well rolled

To Dust. Also

Violent Dead, but mainly for leveling as we will not depend on our Zombies' damage.
Flasks
For this build we will not be benefiting much from any special flasks. Just make sure you have decent instant recovery life flasks that remove bleeding (Staunching) and freezing (Heat). You should also use Quicksilver flask, preferably with duration increase – you can get 2 of them. One unique flask you can get is
Bottled Faith, as it would increase our Minion damage.
Be sure to check out our Flask Crafting Guide to learn everything you need to know about how to set up your non-Unique flasks.
Leveling
As a reminder, we have several guides to help you level up a character.
This is one of the easiest builds to level up because we can start using

Summon Raging Spirit on level 4 and use

Raise Zombie from level 1. We will start by linking our

Summon Raging Spirit with

Minion Damage Support and

Melee Splash Support we can also add

Added Fire Damage Support if we have a 4 link. On level 24 we can also start using

Hatred. On level 38 equip your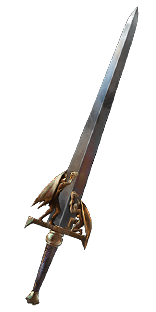 Queen's Escape and switch

Summon Raging Spirit for ###item:summon-skeleton### you can also use

Multistrike Support. While leveling up one of the hardest things will be keeping our mana up so you can run

Clarity as well. As always make sure you have enough Life and Resistances on your gear. Recommended uniques for leveling up include: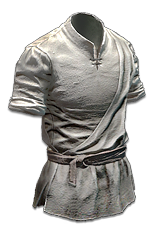 Tabula Rasa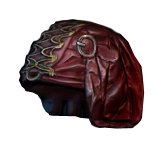 Goldrim


Praxis x2 or rare rings that reduce mana cost of spells.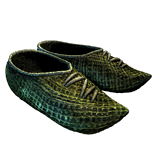 Wanderlust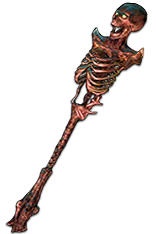 Earendel's Embrace
Conclusion
The build is an amazing league starter with a good clear speed, the only drawback being depending on Minion AI.