Flicker Strike Slayer Build Guide (PoE Blight 3.8)
Build Introduction
Here we are going to take a look at what might be the fastest build in the game. It is extremely fun and interesting build that will be using

Flicker Strike as its main skill. With this build, you will be clearing maps within seconds which means more loot and experience. We will have a huge amount of Life Leach and some Dodge chance for defenses, and as for offense we will depend on Critical Strikes and we will support Flicker Strike with Auras .
The only side effect to everything mentioned until now is that we will have almost zero control of our character – which means we will not be able to avoid some attacks. Due to the huge sustain of this build the only way we can get killed is if we get one-shot somehow. What will help us keep up our Frenzy Charges and keep flickering all of the time is the mandatory unique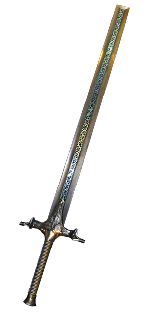 Terminus Est.
Pros & Cons
Pros
+ Might have the fastest clear speed in the game
+ Good boss killer
+ Fairly cheap items
+ Huge amount of Life Leech
Cons
- Impossible to avoid some attacks because of

Flicker Strike
- Cannot do "Cannot Leech Life/Mana from Monsters" map mods
- Must switch two support gems on tougher boss fights
- Almost impossible to Delve (due to Flicker Strike mechanics)
- The high clear speed can cause lag spikes
Playstyle
The playstyle of this build is actually pretty simple – we will be holding down the button for

Flicker Strike and everything within range will just die. While there are no enemies around we will be using

Leap Slam for mobility. On tougher boss fights we will have to switch two of our support gems and we will use flasks for extra damage. Due to the high amount of Life Leach of this build, the best way to survive is to just keep using

Flicker Strike. We will also be supporting Flicker Strike with Auras such as

Pride.
Passive tree
Early Game
This build might be a little tricky to level up – we must start using a Two Handed Sword as soon as possible and your Passive Tree should look like this —-> Early Game Passive Tree
Mid Game
In the Mid Game we will keep taking more Life Nodes and Critical nodes and we will be preparing to switch to

Flicker Strike by taking some extra Frenzy Charges – your Passive tree should now look like this —-> Mid Game Passive Tree
End Game Passive Tree
End Game Passive Tree should look like this —> End Game Passive Tree
Ascendancy – Slayer
Normal Lab – Endless Hunger
Endless Hunger will make our leveling a lot easier as it will give us a decent amount of Life Leech when we overkill the enemy. It also makes us immune to Bleeding effects, which is great.
Cruel Lab – Brutal Fervour
Next we will pick Brutal Fervour from the Cruel Lab. It gives us a huge amount of damage increase and some damage taken reduction.
Merciless Lab – Impact
Impact will increase our Area of Effect, Damage, and Accuracy – overall it is a great node.
Eternal Lab – Headsman
Headsman will simply give us more damage and make us immune to Reflected Physical Damage (which means one less map mod we need to worry about).
Gem Links
For all the gem links we provide below, keep in mind that we list the gems in order of priority, meaning that if you lack the required number of sockets to fit all the gems, the first ones to drop are the ones at the bottom. Also note that in-game, as long as the sockets are linked, it makes no difference at all what order the gems are placed in.
Flicker Strike (6-Link)
This should be in your Body Armour or your Weapon, and the main gem links are as follows.
Note: Against tougher bosses, always change

Melee Splash Support &

Ancestral Call Support for

Brutality Support &

Melee Physical Damage Support.
Another note: If you manage to get both a 6-linked weapon and armour – you can just use 2 separate

Flicker Strike links, one for bosses and one for clearing.
Leap Slam (4 link)
This will be our movement skill when we are not jumping around with Flicker Strike.
Immortal Call / Ice Golem (4 link)
Auras
These gems do not need to be linked.
Note: Be careful when you are leveling your

Precision, and make sure you always have at least 10% of your mana. You can link your

Precision with

Enlighten Support.
Bandits & Pantheon
Bandits
Help Alira.
Pantheon
Major God
For a major god, the best one is Soul of Lunaris for the extra damage reduction.
Minor God
For a minor god, the best one is Soul of Garukhan for the bonus evasion and movement speed.
Gear / Items
Weapon
The mandatory weapon for this build is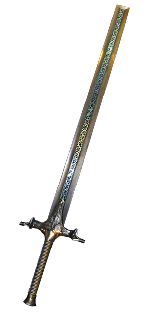 Terminus Est because it gives us Frenzy Charges on critical strike. There is no replacement.
Helmet
One of the best options here is
Starkonja's Head, as it gives us good amount of Life, Evasion, and Crit. Hands down the best option for Softcore players is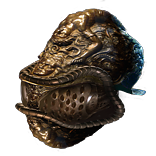 Abyssus (please do not use Abyssus in Hardcore!) – and even in Softcore you will still get one-shot from time to time. Another option is a Rare Helmet with the following stats:
+ % total Resistances (until capped)
+ % to maximum Life
+ % increased maximum Life
Note: There is an "#% increased Flicker Strike Damage" Lab enchant. One of the benefits if you choose to use a Rare Helmet is that you can buy one with the Enchantment much cheeper, instead of trying to get
Starkonja's Head or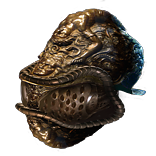 Abyssus with the enchant.
Body Armour
The recommended uniques here are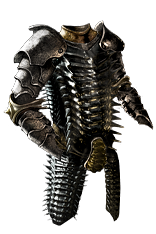 Belly of the Beast &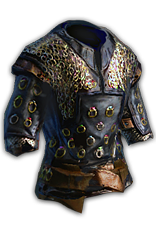 Loreweave, however these two are quite expensive. Start with a Rare chest with the following stats:
+ % total Resistances (until capped)
+ % to maximum Life
+ % increased maximum Life
Gloves
For gloves the best in slot are Rare Gloves with the following stats:
+ % total Resistances (until capped)
+ % to maximum Life
+ Curse Enemies with Level Vulnerability on Hit
+ % increased Attack Speed
Belt
A Rare belt (ideally a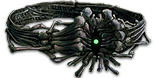 Stygian Vise) is the best option with:
+ % total Resistances (until capped)
+ % to maximum Life
+ % increased maximum Life
Boots
You can use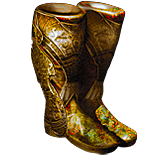 Atziri's Step or just a regular rare boots with the following stats:
+ % total Resistances (until capped)
+ % to maximum Life
+ % Movement speed increase
+ % Chance to Dodge Attack hits
Note: The recommended enchant from the Lab here is "Movement Speed increase if not struck recently".
Rings
For rings, having two rare

Diamond Rings is the best option. Stats to look for on these rings are:
+ % total Resistances (until capped)
+ % to maximum Life
+ % to Global Critical Strike Multiplier
+ Adds Physical Damage to Attacks
Amulet
The best in slot and almost mandatory unique is

Carnage Heart. Here, we will not recommend a unique because

Carnage Heart is simply too good for this build and it is extremely cheap to get. It gives us 30-40% increased damage and 50% increased Life Leach, plus increased resistance and bonus to all stats.
Jewels
We are going to prioritize Abyssal Jewels over regular ones, and make sure they have the following stats:
+ % increased Global Physical Damage
+ % increased Global Critical Strike Chance
+ % increased Melee Critical Strike Chance
+ % increased Damage with Swords
A

Watcher's Eye with some of the following mods is a great damage boost :
(40-60)% increased Attack Damage while affected by Precision
(30-50)% to Critical Strike Multiplier while affected by Precision
(8-12)% chance to deal Double Damage while using Pride
(40-60)% increased Attack Physical Damage while using Pride
Flasks
For Unique flasks, we would recommend

Lion's Roar for the extra physical damage. Other than that, go for a

Diamond Flask, one

Quicksilver Flask and two instant recovery Health flasks. Make sure you have remove Freezing (of Heat) and Burning (Dousing) effects on your flasks. Another good unique flask is

Forbidden Taste, because we can easily compensate the damage it deals to us with our Life Leech.
Be sure to check out our Flask Crafting Guide to learn everything you need to know about how to set up your non-Unique flasks.
Leveling
As a reminder, we have several guides to help you level up a character.
This is build is a little bit tricky to level up. Start leveling with

Ground Slam and at level 12 get

Sunder. Get

Herald of Ash for the extra damage.
Link your

Sunder with

Faster Attacks Support &

Added Fire Damage Support &

Melee Physical Damage Support. At 28 level we can start using

Cyclone and finally switch to a Two-Handed Sword to get the bonuses. Link Cyclone with

Added Fire Damage Support

Infused Channelling Support &

Melee Physical Damage Support. If you are using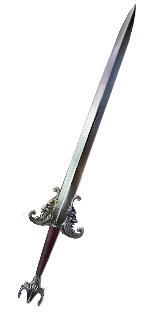 Shiversting, you should not run out of mana.
We will keep leveling with this setup until we get to level 51 and start using our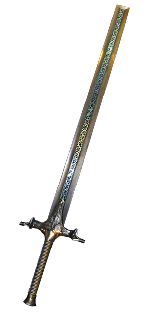 Terminus Est. You can now switch to

Flicker Strike and link it with

Increased Critical Strikes Support

Multistrike Support

Melee Splash Support. At this point, your Critical Chance will not be high enough to get Frenzy charges from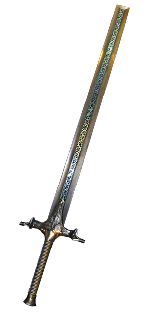 Terminus Est alone. Use

Blood Rage until you get enough Critical Chance. Another option is to temporarily use

Assassin's Mark with

Blasphemy Support (instead of pride) or

Mark of Submission with

Assassin's Mark in it.
Other useful leveling items are:
Conclusion
This might be the fastest build in the game with great survaivability and boss killing potential. However the Flicker Strike mechanics sometimes are the biggest drawback.